Bikes, Bikes, Bikes
Tonight at Cubs was all about bikes! Obviously this was completely coincidental with the Le Tour Yorkshire this weeked! 🙂
 We had planned a few activities tonight – we asked Cubs to bring their own bike down (AND helmet!) if they owned one. During the evening, "Bagheera" along with a couple of Young Leaders, took groups of Cubs to our nearby Millennium Green where there was a bit more space and a large grassy area to practice bike control but following a route round the Green.
With the groups of Cubs back at the Church we were demonstrating to them and getting them involved in trying to repair punctures in tyres. Our Group Scout Leader (GSL) had brought along a couple of bikes that hand flat tyres which – I thought – were ideal to show the cubs how to find and repair them!
Akela took this quite arty shot through the spokes of a wheel I was holding showing all the Cubs and several of our new Beavers (who are about to Move On to Cubs) listening and watching!
I showed the group how to use a pair of tyre levers to tease the tyre off the wheel rim in order to get the inner tube out.
.
We inflated the inner tube, once we'd take it out of the wheel and then passed it carefully through a bowl of water looking for bubble to come out of a possible hole…
We also tried listening for escaping air and feeling for it on our skin…
Once we'd found the hole in the inner tube, we used a bit of crayon to make a mark around where the hole was so we could find it easily again. We then used a bit of sandpaper to roughen the rubber of the inner tube so that the glue and the patch would stick better. Akela was watching closely also (I suspect she was checking I was showing the Cubs how to do it properly 😉 )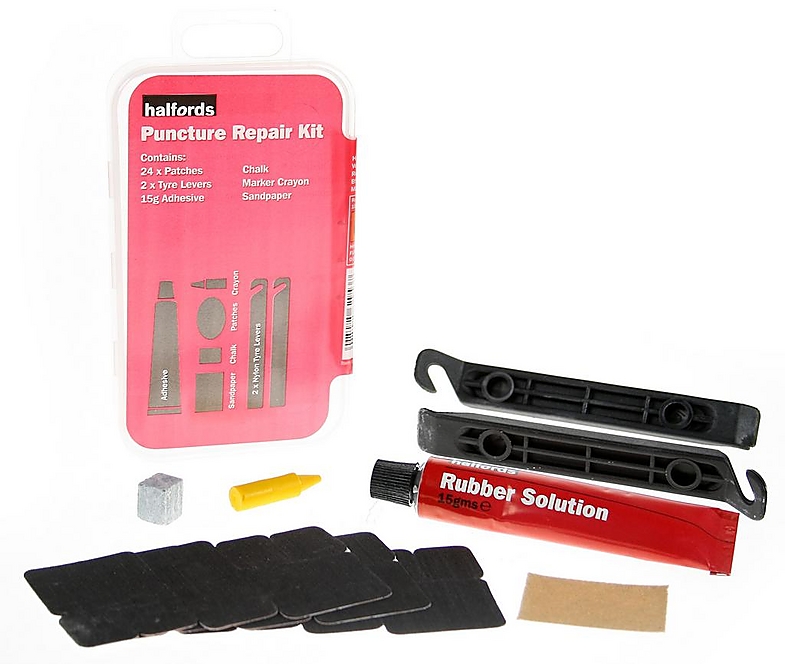 After putting a bit of glue around the hole and letting it dry for a minute or two, Rebecca who was watching very intently peeled the back off a patch and we stuck that over the glue and, hopefully, over the hole!
Ben and Henry then inflated the tyre again and we checked that the patch stuck! We used a small cube of chalk from the puncture repair kit and lightly rubbed it over the patch which will help it not to stick and move freely inside the tyre.
I had also arranged to borrow this exercise bike and with it we timed the Cubs to see who could go the furthest distance in one minute! The Cubs seemed to get into this activity well – maybe Oo or Akela can add a comment how each Cub did?
This slideshow requires JavaScript.
At closing time, Akela thanked the Cubs for bringing back in yet more fundraising boxes and money they'd raised for our Toilet Twinning efforts – we are very close now to getting the £60 total we're looking to raise. Some Cubs said they would like to try to earn the small remainder, about £10, by next week which is brilliant.
Awards: Louis M received his 1 year badge; Joshua S received his 4 year badge and his Nights away TWENTY badge; Grace K got her first Hikes Away Staged Badge AND her FIRST Challange badge – Creative for a great booklet / poster she showed to the Pack promoting Cubs; Ewan S was finally awarded his Hobbies Badge for his show&tell of his Lego he brought in a little while back 🙂
Well done Cubs!
And lastly, but no means least, we were also able to invest Imogen S into out Cub Pack after she Moved On from Beavers recently 🙂
– Congratulations, Imogen